B.A. Theology / Development Studies
– in the accreditation process
| | |
| --- | --- |
| Degree | Bachelor of Arts |
| Credit Points | 240 |
| Standard period of study | 8 semesters |
| Form of study | Classroom study |
| Application deadline | April 30 of the year in which the study begins |
| Starting date | Winter semester 2023 (subject to successful accreditation) |
About the major
About the major
The international, English-language degree program Theology / Development Studies complements theological and intercultural competencies with the subject areas of development cooperation and humanitarian aid. The subject focus is approximately two-fifths on development cooperation/humanitarian aid, two-fifths on theology, and approximately one-fifth on interculturality and religious studies. The high practical relevance is documented by a compulsory semester abroad as well as an internship semester which should also be completed abroad.
The program equips students with knowledge, skills, and competencies to lead, teach, and respectfully collaborate in teams in their specific field of work. Furthermore, the program enables students to be self-directed learners and instills an enjoyment of lifelong learning.
Admission requirements
Admission requirements
the regulations valid for the state of Baden-Württemberg for admission to studies at a university of applied sciences (see: studieren-in-bw.de),
a (voluntary) cooperation of the applicant in a congregation, community or in a youth association, usually for at least one year,
the affirmation of the aims of IHL in the sense of the University Statutes, the respect for the beliefs of others and a willingness to deal with the contemporary relevance of the biblical message
the command of the English language
Application
Application
You will find the relevant information as well as documents for download here as soon as the application phase starts.
Applications are generally possible until April 30 of the year in which the studies are to begin. Deviations are possible and will be published separately.
Structure of the program
Structure of the program
The two-year basic study program teaches the basics of biblical, systematic and intercultural theology as well as development cooperation in 18 courses. All lower division classes conclude with an examination.
The lower division courses, which also take up two years of the program, include 8 compulsory classes and a course catalogue of 18 classes, from which 2 courses must be completed with an examination. All other courses serve to acquire the required CPs.
A mandatory internship semester (30 CP) during the 5th or 6th semester should be spent abroad if possible. Also obligatory is a semester abroad with the possibility of crediting approx. 24 CPs, so that together with the accompanying course "Organizing a Study Abroad Semester" (6 CP), 30 CPs are also achieved during this semester.
Detailed information on the structure and concept of the study program can be found in the curriculum.
Framework conditions
Framework conditions
The program is designed as a full-time, face-to-face study program. One semester comprises 14 weeks of lectures and three weeks of exams. The Liebenzeller Mission's Student Services Division arranges on-campus and off-campus housing.
Campus
Campus
The lectures take place on campus of IHL. There, well-equipped classrooms as well as the library with an extensive range of services are available.
To the map of the IHL campus.
Costs
Costs
As a private university that does not receive state funding, we rely on tuition & fees.
You can find the cost overview here.
Student Services Division
Student Services Division
The Student Services Division (SLG) is a department of Liebenzell Mission (trustee agency of IHL). Its concern is to promote the character and spiritual development as well as the social and practical competence of the students through very different offers.
You can find more information here.
Job profile
Job profile
The degree is designed to enable employability in international (Christian) NGO's, FBO's, aid agencies and mission societies. In the context of Christian development cooperation and missionary work, there is a great need for employees who possess the competencies sought in this degree program and are able to think in a networked manner and develop individual approaches to solutions for a wide variety of problem situations in a globalized and increasingly complex living environment.
The following professional fields are conceivable:
Development worker in international development cooperation, especially in so-called Faith Based Organizations (FBOs),
Collaboration in German or European development organizations and organizations of humanitarian aid,
Educational and lobbying work with international, Christian aid organizations, NGOs and FBOs,
Collaboration in church or independent missionary organizations
Further training opportunities
Further training opportunities
A. Theology – Congregation – World Christianity: this new program at IHL deepens the knowledge acquired in an undergraduate program with theological content. Info is available here.
A. Evangelical Theology (in cooperation with the Ev. Hochschule Tabor): The consecutive graduate program can be completed in full-time mode over 2 semesters or part-time over 4-6 semesters. (Prerequisite: approx. one year of follow-up studies.) You can find more information here.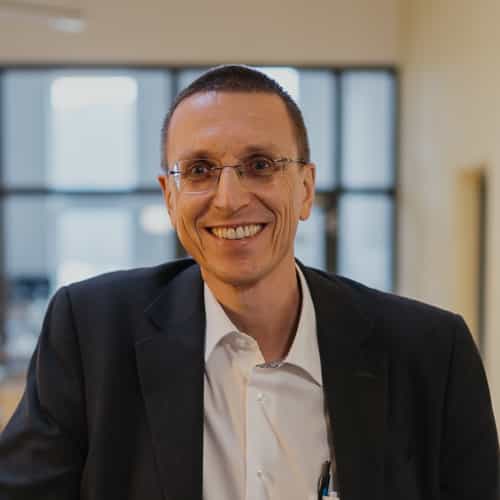 Professor für Internationale Soziale Arbeit, Studiengangleiter B.A. Theologie / Soziale Arbeit im interkulturellen Kontext
Faculty
An overview of IHL faculty can be found here.