Inter­national Partner Univer­sities
Hello from the beautiful Northern Black Forest!
IHL is a university of applied sciences that has many globally minded students. Typically, 40 to 50 percent of our junior students go abroad for studying or internships for at least one semester.
In addition, IHL is still in the process of building up programs that encourage students from abroad to come study at our accredited university of applied sciences. Our various international partners on five continents are a key to student mobility.
Kind regards and shalom,
Lucas Wehner, MBA (CBU),
Manager of the International Office
California Baptist University, USA
California Baptist University, USA
At California Baptist University, education extends beyond the classroom. Founded in 1950, California Baptist University is a comprehensiv four-year university with a distinct global vision with world class programs that equip future leaders to transform the world. The quality academic choices offered will help you get a better understanding of your life's purpose, which you can explore in an environment that nurtures your mind and spirit, and gives you the opportunity to apply your education! Whether you are fresh out of high school, transferring, or coming for a graduate program, CBU is a launching pad of opportunity with resources to help you build your life and live your purpose
The MoU between CBU and IHL was signed in 2022. So far each university's leadership has visited the other, and student mobility has been observed.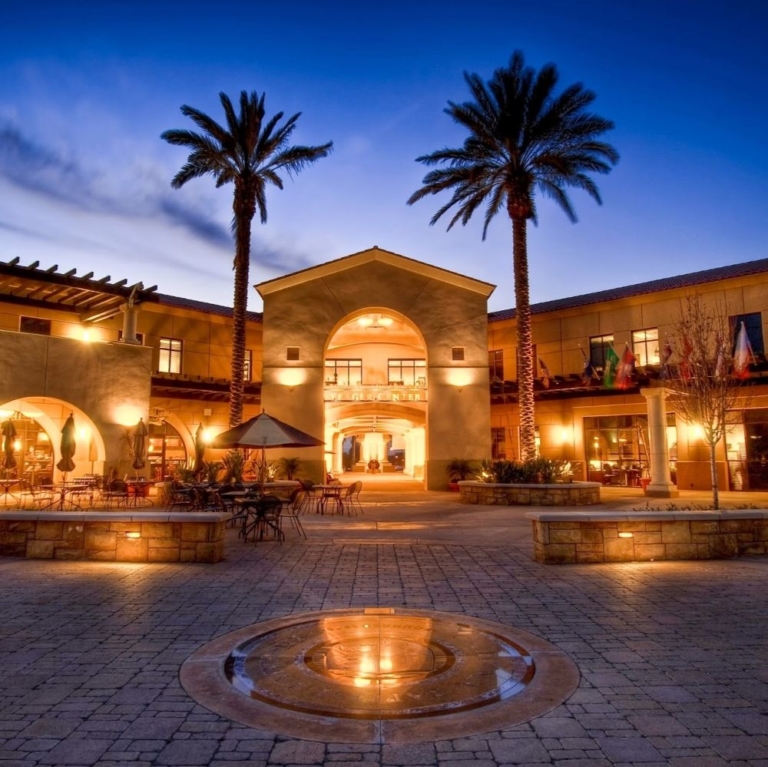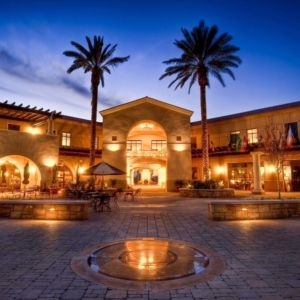 Concordia University of Edmonton, Canada
Concordia University of Edmonton, Canada
"We are a boutique university, small enough that every student is essential yet large enough for a global outlook. With over 45 majors and minors in Arts, Management and Science, find out why YOU should choose Concordia University of Edmonton. With 3 and 4 year degree programs in Arts, a 4 year business program and 3 and 4 year science degree programs, we have the right mix of programs for you.
CUE and IHL have been partners since 2012. Since then, there has been intensive faculty mobility between both institutions resulting in IHL's first guest professor from CUE in fall, 2021. In addition, CUE's choir performed at IHL in 2017. Also, IHL students spend study abroad semesters on a regular basis."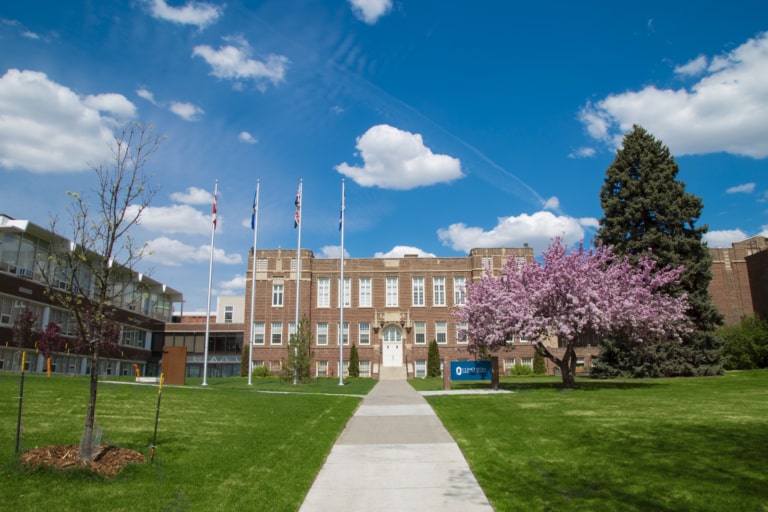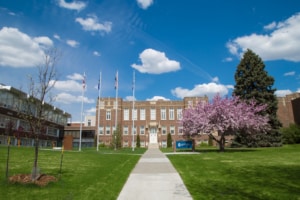 Evangelical University in Ndola, Zambia
Evangelical University in Ndola, Zambia
The Evangelical University (EU), formerly the Theological College of Central Africa (TCCA) is a private Christian University that is deliberately residential. They exist as a ministry of the Evangelical Fellowship of Zambia (EFZ). They are legally registered as a section 40 Company Limited by Guarantee with the Registrar of Companies- Registration number 127256; Certificate number 2995571. About 100 students are currently enrolled at Evangelical University in various majors in the fields of Theology and education. Evangelical University is an interdenominational university with students from across evangelical denominations in Zambia. Their focus is on academic and spiritual growth, to train men and women for holistic ministry. Evangelical University has been one of IHL's strongest partners as Liebenzell Mission staff works at Evangelical University, as Liebenzell Mission staff and EU staff have visited each other numerous times, and as there is a regular number of IHL students spending a semester at Evangelical University in Ndola, Zambia. Evangelical University and IHL have been partners since 2018.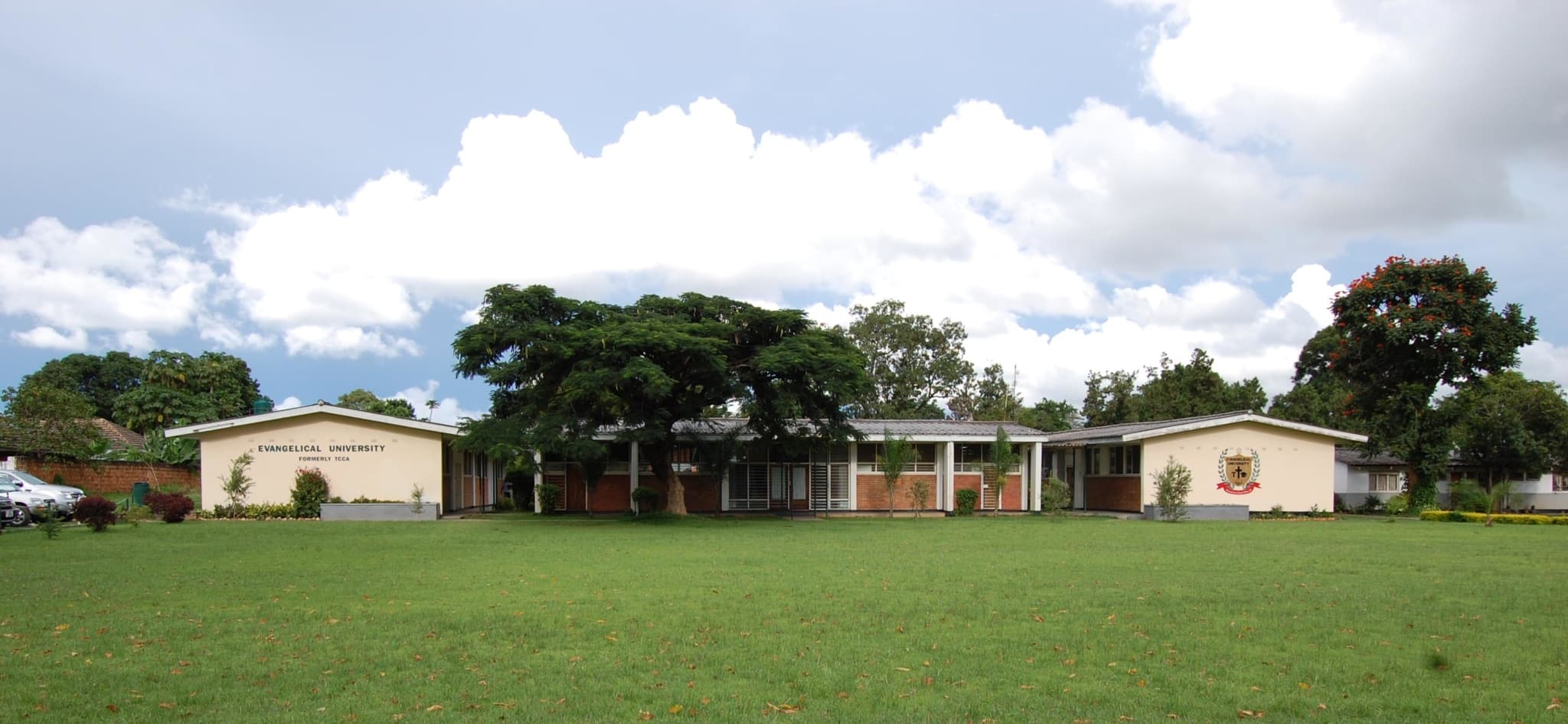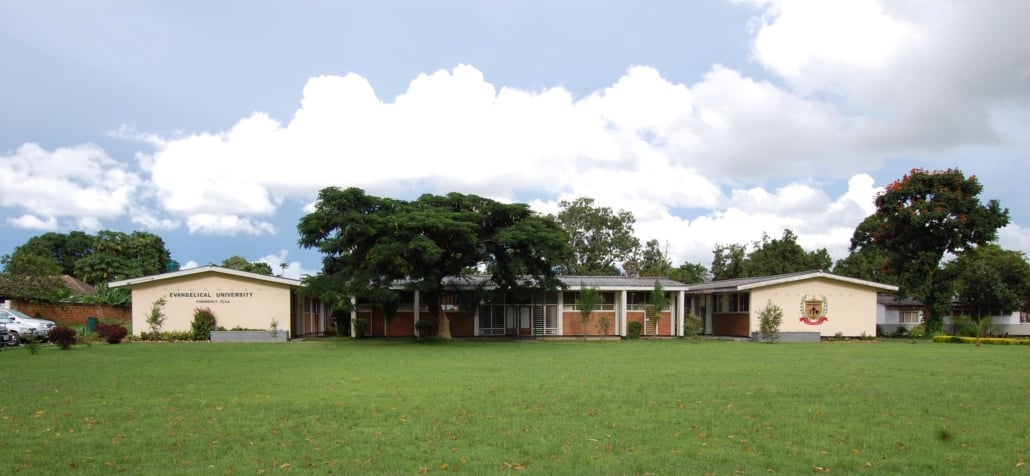 Handong Global University, South Korea
Handong Global University, South Korea
Handong Global University (HGU) is a small, private Christian university established in 1995 to build up leaders of integrity and character under the slogan of 'Why not change the world?' In our relatively short history, HGU has become a leading international university where 40% of all courses offered are conducted in English as well as having an international student population of 283 students representing 42 different countries. As a genuine Christian university of Korea, HGU promotes a genuine Christian campus environment where 70% of students and 100% of faculties are Christian. By having numerous Bible studies and life groups led by professors and the Chaplain's office as well as daily on-campus worship services alongside our academic courses, HGU offers a traditional Christian worldview curriculum. HGU has a strong community and a unique Residential College (RC) team system where all students are placed in a team with approximately 30 other students and a team professor to bond and grow with throughout their college experience. HGU has received an 'A' university rank as evaluated by the Ministry of Education, the highest attainable rank, and has also been recognized as a '2020 Superior University in the Area of International Capacity' by the University News Network in Korea. HGU has been designated as the highest student satisfaction and retention ratings amongst all private universities in Korea and has been accredited under the International Education Quality Assurance System, as validated by the Ministry of Education, since 2015. In 2019, Handong and IHL signed a memorandum of understanding. Since then, they have especially practiced their partnership in student mobility. Also, a IHL faculty previously taught at Handong.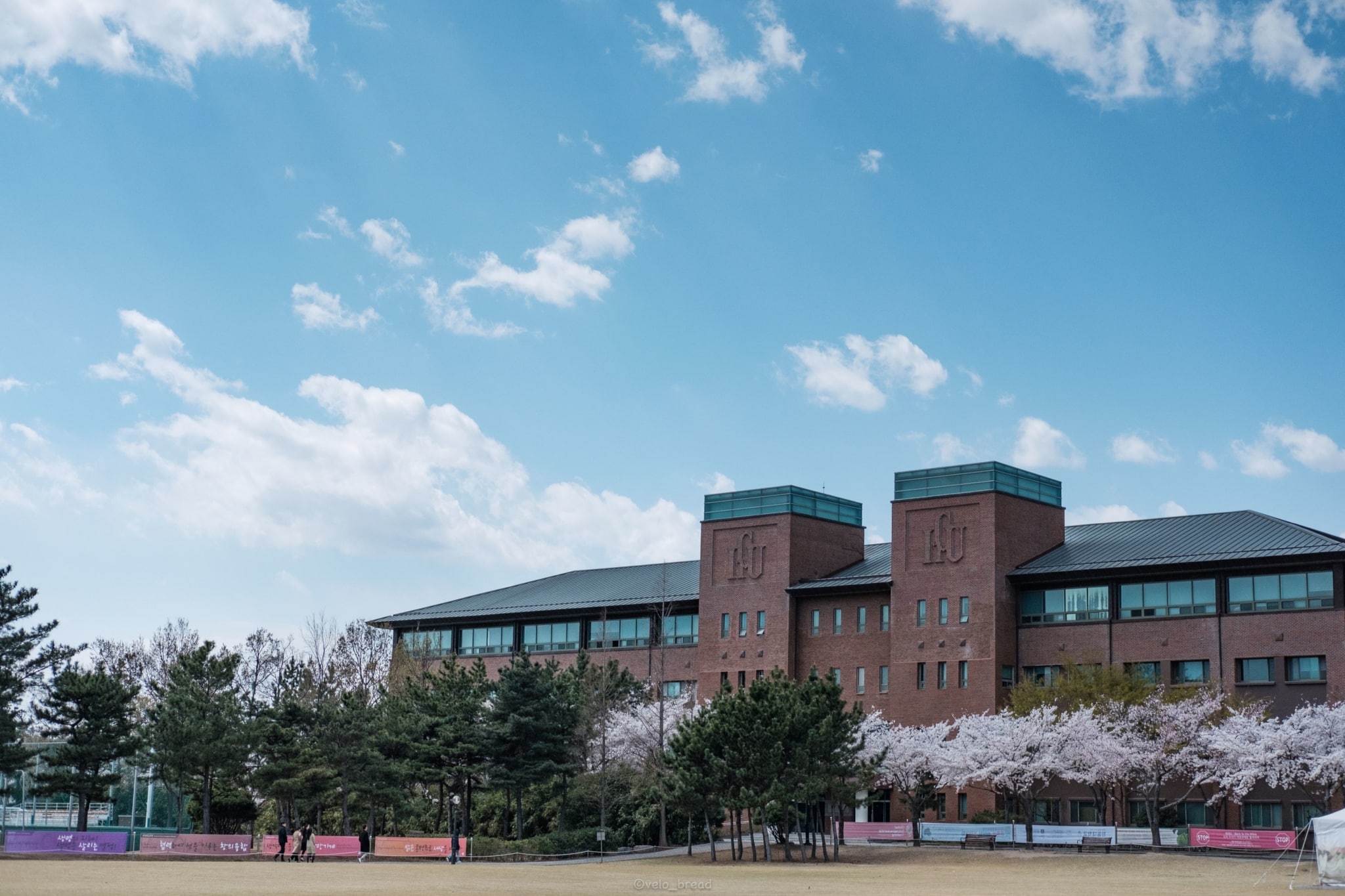 LCC International University, Lithuania
LCC International University, Lithuania
This American-style university is located in the very cute port town of Klaipeda which has about 162 thousand residents. Students have the chance to swim in the Baltic Sea which is only 4 km away from campus, or go by ferry to the Spit. On campus, one finds more than 50 percent international students who are cared for by a motivated team of international staff. They organize international movie nights, trips along the Baltic Sea, or simply help by getting adjusted in this intercultural context. Students have several academic fields to choose from such as psychology or theology. LCC has been a partner university of IHL since spring, 2013. Since then, there is been high student mobility, and faculty and staff from both institutions have visited each other for lectures and advancing their partnership.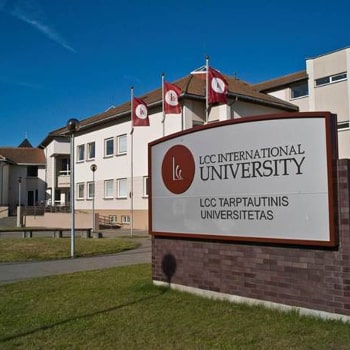 Pontifical University of Salamanca, Spain
Pontifical University of Salamanca, Spain
The Pontifical University of Salamanca (UPSA) is a non-profit institution, restored by Pio XII, in 1940. UPSA continues the excellent university tradition that started in its dual character of royal and pontifical, on May 8, 1254, and as to the Ecclesiastical Faculties was interrupted by Royal Order of May 21, 1852. Since 1970, it has been the University of the Spanish Episcopal Conference. It is a community of scholars in the various branches of human knowledge. UPSA carries out research, teaching and other services corresponding to its cultural mission. UPSA consists of 10 faculties and 8 research institutes which offer undergraduate and postgraduate programs (masters and doctorate studies). UPSA counts approximately 5,000 students and 360 teaching and administrative staff. The university has 2 campuses: Salamanca and Madrid.
UPSA obtained a third place (1st place in Castilla y León) from 76 universities on the ranking of the Spanish Foundation of Knowledge and Development. The ranking considers the following aspects: teaching and learning, research, transfer of knowledge, international orientation and contribution to the regional development.
Since 2018, UPSA and IHL have been partners. Their area of partnership is especially student mobility.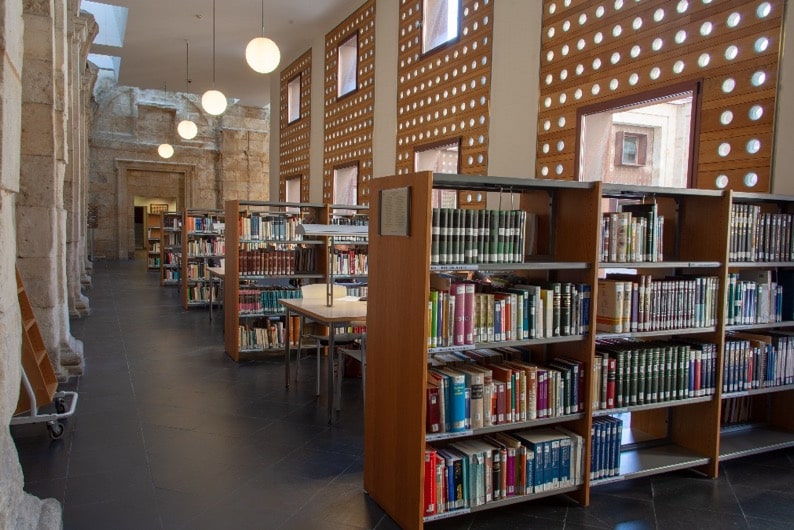 Tohoku Gakuin University, Japan
Tohoku Gakuin University, Japan
Tohoku Gakuin University (TGU) was founded by Masayoshi Oshikawa and missionary William E. Hoy as Sendai Theological Seminary in 1886 . TGU is a university that teaches humanities, social sciences, and natural sciences. With a total of nine department and fifteen degree programs, TGU is the largest university in the Northern Japan (Tohoku) region. The city of Sendai is an ancient castle town with its own history and culture. The city has a population of one million people. Sendai can be reached from Tokyo by Shinkansen in one and a half hours. Accommodation in a dormitory centrally located in the city is provided for international students. Since 2023, IHL and TGU have had a memorandum of understanding. The partnership has started through missionaries of Liebenzell Mission in Japan.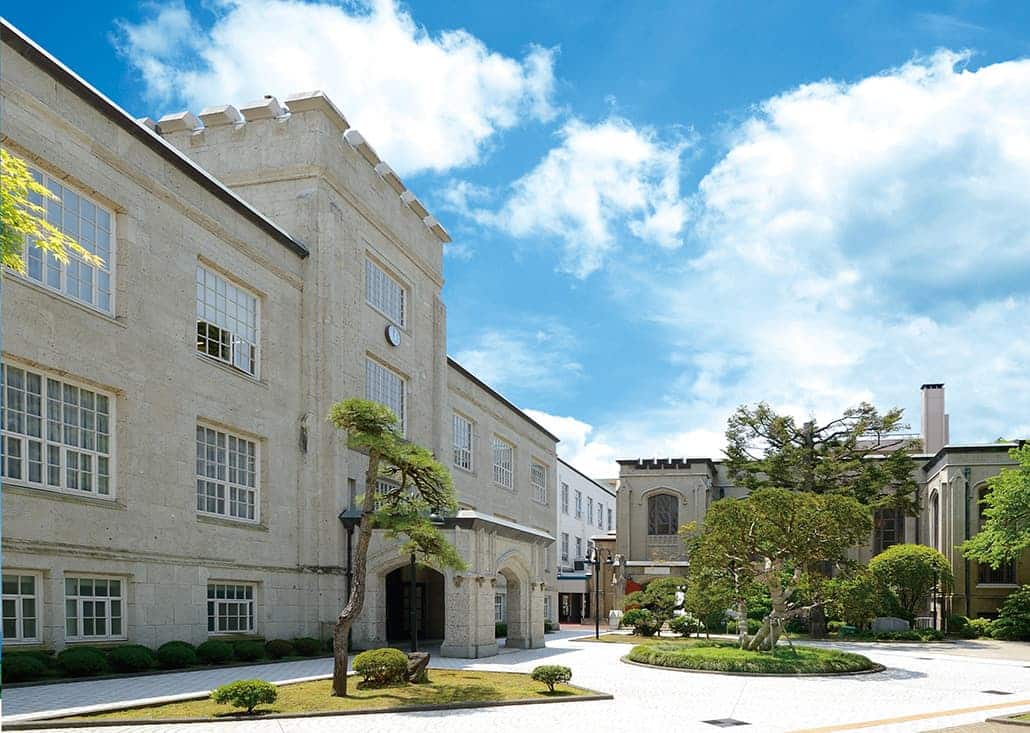 Tyndale University & Theological Seminary, Canada
Tyndale University & Theological Seminary, Canada
One of the most multicultural cities of this world is the home of Tyndale University College in Canada: Toronto. More than five and a half a million people live in this city in the Southeast of Canada. At Tyndale University College, students do not only find coffee shops, outdoor facilities, computer labs, lounges, and great housing units, but may also choose from academic programs from Biblical Studies and Theology to Visual Arts. Tyndale and IHL have been university partners since fall, 2012. Since then, IHL students as well as a Tyndale student have spent semesters at each other's institutions.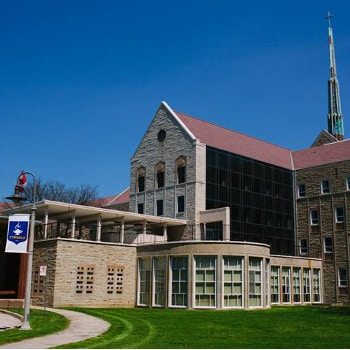 Uganda Christian University, Uganda
Uganda Christian University, Uganda
Uganda Christian University (UCU) is an authentic Christian institution established by the Church of Uganda in 1997. In 2004, UCU became the first private university to be accredited by the government of Uganda. Located in Mukono, less than an hour's drive from the capital city Kampala, Uganda Christian University is one of Uganda's leading teaching and research universities.
As of 2020, Uganda Christian University has grown to an undergraduate and graduate student body of 13,000 students, 550 academic staff, 70 diploma, bachelor, master, and PhD programs, and 169,000 alumni worldwide. The university's main campus is in Mukono town, with an additional 4 campuses around Uganda.
UCU boasts of laboratories, lecture halls/classrooms, conference halls, a state-of-the-art library and tele-conferencing facilities, sports facilities, parking areas, commercial area, well-equipped medical clinic, as well as internet connectivity. For more information about UCU, check our website, https://www.ucu.ac.ug/explore-ucu.
UCU and IHL have been partners since 2018. Their partnership has especially been in the field of student mobility.